Nina has received many accolades and awards including:
Citation for Life Achievement from Sarah Lawrence College – June 2019
Cleveland Arts Prize – 2009
Awards from the Poets League of Cleveland, The Ohio Arts Counsel, Ohio Historical Society,  Judson (for her volunteering), & Western Reserve Architectural Historians.
~
James D. Gibans – 1930-2018
d. May 10, 2018
Jim's obituary
View a Celebration for James Gibans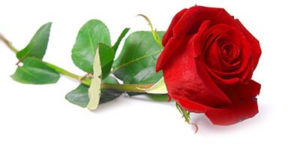 Jim's mother's Butterscotch Cookies – see recipe here
~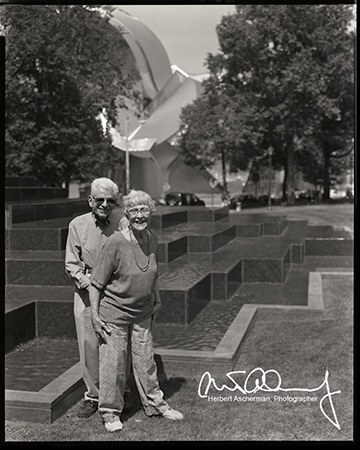 Nina Freedlander Gibans attended Wellesley College, an important base from which to finish at Sarah Lawrence College where she became editor of the newspaper during the McCarthy era, and concentrated on studies in art, music and literature. Her professors at the college then included William Rubin, Joseph Campbell, Horace Gregory and Alastair Reid. Her Master's thesis for her post graduate work in Aesthetics and Art History with Thomas Munro at Case Western Reserve University was on Whitman, Eakins and Ives.
The combination of these experiences laid the groundwork for her interests in aesthetic, integrated cultural and civic affairs. She has been an active poet throughout her life. A characteristic of all her projects is the relevant use of individual artists, multiple institutions and the community. In 2009 she was honored for her service to the arts with the Martha Joseph Citation of the Cleveland Arts Prize and for her service to the writing community on the occasion of the 35th anniversary of the LIT (formerly the Poets' and Writers' League of Greater Cleveland.) See website: Cleveland Arts Prize.
Nina Freedlander Gibans' life has been spent as an arts advocate, administrator, author and teacher as well as a community volunteer. Professional and volunteer life become integrated as these activities have focused on the Poet's and Writer's League of Greater Cleveland, Young Audiences of Greater Cleveland now The Center for Arts-Inspired Education, ARTneo: the museum of Northeast Ohio art and architecture (formerly the Cleveland Artists Foundation), Ohio Citizens for the Arts, Ohio Alliance for Arts Education, Shaker Heights Public Library and as staff at the Cleveland Area Arts Council, Cleveland Museum of Art and the Cleveland Children's Museum. Nationally, she has served on the predecessor board of the Americans for the Arts.
Poetry has been her art form since childhood. A poetry book, 18 Gardens and their Gardeners was the result of an Ohio Arts Council Artists Project award. She has published and read poetry from early childhood days including a time in San Francisco during the Beat Era, once on the same stage as Allen Ginsberg. Other books are The Community Arts Council Movement (Praeger 1982, 2nd edition by New Academia Press 2006), Bridges to Understanding Children's Museums (Mandel Center for Nonprofit Organizations, Case Western Reserve University, 1999) and Creative Essence: Cleveland's Sense of Place (Kent State University Press, 2005).
Teaching has been extraordinarily gratifying – examples: a course for teachers "Using the Community in Your Classroom," a core Humanities course for non-traditional adult students, and courses on regional art. Major community-wide projects include forums for arts education and on cultural planning.
Projects she has directed include "Silver Apples of the Moon", a program and book of matching art and poetry. "Creative Essence" examined the region's creativity in the 20th century through 22 hours of public discussion and resulted in a video, book and a website for use in teaching about the region's art, history, and architecture, www.clevelandartandhistory.org. She initiated and co-edited a book with Mary Weems and Larry Smith, Cleveland Poetry Scenes: A Panorama and Anthology, on the history of Cleveland Poetry published by Bottom Dog Press in 2008. Cited and reviewed in Small Press Review.
The project Cleveland Goes Modern: Design for the Home 1930-1970 started as an exhibition for the Cleveland Artists Foundation (2007). The exhibition was honored in four ways over 2008: an award from the AIA Cleveland-Historic Resources Committee and the Cleveland Restoration Society; an invitation by national AIA to be an exemplar of projects honoring the 150th anniversary of AIA; and an award by the Preservation Office of the Ohio Historical Society. The AIA Ohio Convention in Akron included an exhibition in full of Cleveland Goes Modern to allow discussion with the attending architects. The presentation includes a catalog, take-home essay, resource booklet, bibliography, video program examining the life and vision of Robert Little.
A website www.architectureofcleveland.com developed under a MH Jennings grant specifically so that teachers would have the resources they need to teach from this material. www.architectureofcleveland.com accompanies this exhibit. The exhibition spawned a book by Gibans and her husband published by the Kent State University Press (2014) with a foreword by Paul Goldberger, former architecture critic for the New York Times and New Yorker. This book has been honored with the 2014 award from the Society of Architecture Historians of the Western Reserve.
Her legacy film, University Circle: Creating a Sense of Place on the history, public art and architecture of University Circle for community and educational use was seen seven times in 2014 on WVIZ ideastream pubic television. The videographer is Jesse Epstein. The related website www.universitycirclefilm.com is a good introduction with walking tours, a bibliography, additional resources, stories and interviews with a process for ordering it.
She has been the executive producer of five video programs, three of which have been shown on local public television. These include: Museums and Schools, 1988; Prejudice and its Impact on Children, 1994; Children's Museums: Bridges to the Future, 1999 and Creative Essence: Cleveland's Sense of Place, 2003 (Included in the Cleveland International Film Festival 2003 and inserted in the book as a DVD) all produced with the assistance of WVIZ/PBS Ideastream. She was the executive producer of Transcending Traditions: The Story of Potter and Mellen (2005 with Storytellers Media Group) and The Story of Pepper Ridge Road: The Vision of Robert A. Little (2009 with the assistance of the Cleveland Museum of Art). From 2008-2014, she coordinated the production of a documentary on Shaker Towers, an important residential building in the context of Cleveland's history.
Nina Freedlander Gibans has served on many panels, boards and committees of local, state and national cultural and civic organizations. She has received a national award for arts management, individual grants for research, writing and media interpretation of arts issues and the Distinguished Alumna Award from Laurel School in 2000. Under a third Martha Holden Jennings Foundation grant she directed the development of a website on the history of the region's poetry www.clevelandpoetryhistory.com to accompany Cleveland Poetry Scenes. The websites on regional art (www.clevelandartandhistory.org), architecture (www.architectureofcleveland.com) and poetry are developed for educational use with history, units of curriculum, glossaries, bibliographies and links to relevant websites. For summary see the website www.clevelandartsprize.org.
She has been married to architect Jim Gibans for 61 years, a true ally in all matters. They have two sons, a doctor and a lawyer and two daughters, an educator and an organic farmer. They have four grandchildren who live coast to coast and use every way to keep in touch and visit.
Major (at Sarah Lawrence College): Art, Music and Literature; (at Case Western Reserve University), MA, Aesthetics and Art History.
Spouse/Partner
James D. Gibans, FAIA emeritus
Retired principal of Herman Gibans Fodor, Inc.
Architectural Consultant
Children/Grandchildren (see individual websites)
David Myer Gibans, Attorney, Golden, CO.
Melissa
Andrew
Jonathan Samuel Gibans, Doctor, Aspen, CO. Summitted Mt. Everest, May 30, 2003.
Amy Gibans McGlashan, Center for Education in Action: Careers, Fellowships and Civic Engagement, Middlebury College. Married to Roland McGlashan.
Kelsey
Cody
Elisabeth Gibans-Werdinger, Owner Backyard Gardens: Produce and Catering – Organic Farmer, Joseph, Oregon. Married to Leon Werdinger.
UPDATE GIBANS WHEREABOUTS:
We decided to sell our condo of 31 years. The opportunity of moving to a brand new state-of-the art  Assisted Living floor  at JUDSON (take a look on Internet) seemed timely. It took hold quickly when we made one phone call to see how hard it might be to sell our place and our friend returned our call by saying they wanted to buy it.  They lived in the building and wanted ours for its view and larger size.   BINGO –
We spent wonderful early years in Kansas and San Francisco, and traveled many places over 61 years as you know, but this move is significant in a couple of ways.
We are still in the neighborhood!
This move is:
A mile from where N was born and across the street from where her parents lived (Cedar Glen)!
½ mile from where she lived for years –(top of Cedar Hill next to Nighttown; house on Fairmount Blvd.)
½ mile from where J and N lived for 54 years (Warrington; Shaker Blvd.)
6 minutes from Shaker Towers, our 11th floor condo where we lived for 31 years
A place that Jim has had a long relationship having renovated the building.
We find two rooms at this new assisted living area designed by Herman Gibans Fodor (now HDS Architects) perfect for us.  Our artwork, books, resource papers, plants and furnishings have found new "homes" with family, friends, non-profit organizations, and libraries through meaningful conversations and visits. While downsizing, we had lots of discussion and visits from family — memorable reunions during October in Vermont at peak and Thanksgiving at our Shaker Towers home for 31 years.
It was a really exciting experience.  Everything was placed where people wanted them. One last huge portrait of my grandfather was too large for family homes but was wanted by a grand-nephew!
We are thrilled to have our Alcoa Aluminum chess set from the 40s in the chess collection of the Cleveland Public Library, our iconic Saarinen womb chair inherited from my father in the new home of the Director of the Cleveland Institute of Art, our Jenneret (Corbusier) chairs in the gallery of CIA, Jim's living room table at the Cleveland Public Library, books at libraries all over town and our "children's" books in the library where our children went to elementary school.
So we are here as pioneers on this floor. Adjusting, unpacking, getting the lay of the land. Imagine our old place…reds abounding, 500 CD or DVDs,  about 30 works of art, several hundred books – an environment to keep us very happy.  Food good, several old friends, 24/7 assistance when needed all located a stone's throw from University Circle.
So it's a HAPPY NEW ERA and lot's to do and wonderful new friends!
NEW ADDRESS: Judson Park – Ambler Court #402 – 2181 Ambleside Drive Cleveland 44106 – Ph: 216-707-7199 c/N: 216-548- 4013 e-mail: ninagibans@sbcglobal.net
Please note: In the future the above websites created by Nina Freedlander Gibans will be managed by Jared Bendis, her current publisher, with the exception of the poetry website managed by Mark Kuhar and the website www.ninagibans.com